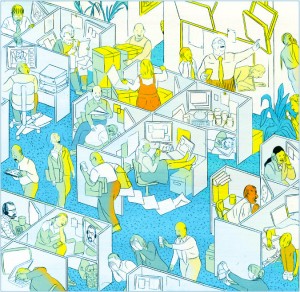 A key passage in a great story about worker well-being and productivity:
Employees are vastly more satisfied and productive, it turns out, when four of their core needs are met: physical, through opportunities to regularly renew and recharge at work; emotional, by feeling valued and appreciated for their contributions; mental, when they have the opportunity to focus in an absorbed way on their most important tasks and define when and where they get their work done; and spiritual, by doing more of what they do best and enjoy most, and by feeling connected to a higher purpose at work.
The more effectively leaders and organizations support employees in meeting these core needs, the more likely the employees are to experience engagement, loyalty, job satisfaction and positive energy at work, and the lower their perceived levels of stress. When employees have one need met, compared with none, all of their performance variables improve. The more needs met, the more positive the impact.
---