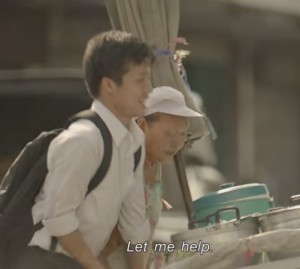 As summer approaches again, my wife Barbara and I look forward to another season in Chautauqua, full of lectures, performances, and beautiful Finger Lakes weather. It's a community founded in 1874 as a camp for training Sunday School teachers and has, over the years, become a cultural treasure, a place where the middle class can spend a summer week in an atmosphere as intellectually and emotionally stimulating as Davos or Sundance or a TED conference. It's also, given its origins, a place where all the world's major religions are represented, respected and practiced, with ecumenical tolerance. I love the way Chautauqua merges this commitment to faith with a sense that we go there to tackle some of the world's biggest challenges through debate and new insight — geopolitical conflict, the wealth gap, world hunger, climate change. In other words, I always have the sense that Chautauqua is really about finding practical, pragmatic ways, in one's own life, to put my faith and ideals to work in the world. In other words, it's about finding a path for doing good.
In the first week after our arrival last summer, we attended a mid-week service in the amphitheater by a pastor from Atlanta's First Presbyterian Church, Rev. Joanna Moseley Adams. Her focus, as a minister, has been to promote understanding between various groups, with a focus on dialog between Jewish and Christian groups in her home town. She's also worked to help people who are chronically homeless in the Ponce de Leon section of Atlanta. It's a short walk from our house in Chautauqua to the open-air theater where so much happens, including these morning services, so on the same day we headed back to hear John Shelby Spong, an interpreter of Biblical wisdom, who spoke about how so much of the New Testament is literary, not historical — and that to understand its teaching, it helps to read it as if it were a novel, rather than a work of history.
In other words, we're getting what we came for here, and yet on that particular day of lectures what I consider the essence of the Chautauqua experience arrived for me when I got back to our house and checked my computer. Another visitor to the Institution had emailed me a link to a video of a Thai insurance company commercial. I often don't explore links like this, but since it was a sample of work form my old field — advertising — I decided to check it out. It turned out to be a long visual essay celebrating one man's generosity and compassion. His day is a long string of good deeds: putting a dying potted plant under an arc of rainwater from a gutter, hanging some bananas on a doorknob for a hungry old woman, donating everything in his wallet to a little beggar girl's education fund, and giving a stray dog most of the food from his plate at a street café.
The narrator says, "He gets nothing. He won't be richer. Won't appear on TV. Still anonymous. What he does receive are emotions. He sees happiness. Reaches a deeper understanding. Feels the love." As it shows him kneeling and bowing with his palms together at his forehead. At the end you see the logo of the insurance company with the words "Believe in Good." It struck me that this was, what my summers in Chautauqua are really about, in a nutshell — from a television commercial. There are campaigns I'm still proud to have played a role in creating, back when I was working my way up at Young & Rubicam: "The Mind is a Terrible Thing to Waste" for the Negro College Fund, and "The Softer Side of Sears", campaigns that did what they were meant to do, but also stirred the viewer into seeing the world in a slightly different way. I wish I'd been involved in this campaign for Thai Life Insurance. More than almost any commercial I've ever seen, this one shows what the medium can actually do: wake the viewer up to what matters most in life.
---