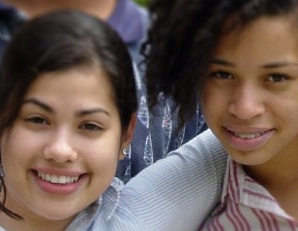 In 1963, in the heyday of the civil rights movement, at the initiative of President Kennedy, the idea that was to become "A Better Chance" was born. President Kennedy sent a letter to Ivy League universities asking how they could help improve racial equality in higher education. To their credit a good number of those universities answered the call. The notion was to help create a cadre of well-prepared, motivated children of color who can legitimately get access to the finest higher educational institutions in the country. To make the task fairer but more difficult, the fledgling "A Better Chance" (known as ABC to the kids and the inside circles) sought to find the right kids but not the ones already excelling in various schools in America.
The obvious reality is that the already successful children of color would be able to find their way to the best schools on their own. ABC went out to find deserving youngsters from the inner city neighborhoods who had potential but who had not yet been "discovered."
What was that potential? Well, it wasn't always high scores on tests. Many of these young kids didn't test well because they weren't as acclimated to the knowledge base more privileged children took for granted. But caring teachers in those neighborhoods were ready to vouch for students who had the innate intelligence and ability to develop. Many were children who benefited from a parent, aunt or grandparent who taught them fundamental values and good work habits. So thousands of ABC volunteers, friends of the program and more recently the program's graduates would identify these deserving youngsters. ABC began an amazing program of conscious evaluation. They proved that these children of color and potential can be taught and eventually perform at the top level in America's higher education.
A Better Chance developed a silent partnership with some of the finest secondary schools in the country. ABC would identify the students and present them to these incredibly thoughtful and generous high schools. In turn the schools would provide these fortunate students with the scholarship funds needed to attend their schools. It's a remarkable partnership with a couple of hundred outstanding public high schools and preschools. Amazingly, the best of the best schools, with almost no exception, answered the call. A remarkable commitment to racial diversity had begun and remains in place.
Today over 500 ABC students enter these high schools annually. And, here is the amazing statistic. Close to 90% of these kids who enter these high schools graduate from colleges and universities. Among them one would find ABC valedictorians at Ivy League schools and other top institutions throughout the country. By now over 14,000 graduates are successfully pursuing careers here in America. ABC creates role models and leaders. Their graduates inspire the young in neighborhoods and serve to convince countless other youngsters that the American dream is available to all our country's children. Many have become well-known figures. Singer and songwriter Tracy Chapman is a graduate. Bernard Beal owns and runs his own investment-banking firm is a graduate. Bill Lewis Jr. is now a partner at Lazard Frères & Company. The Governor of Massachusetts, Deval Patrick is a graduate. Hundreds, thousands of amazing stories of success in overcoming hardship through commitment, passion and hard work roam throughout the country. Powerful role models to inspire and contribute to our country's better future.
Fifty successful years don't happen by accident or easily for even the most worthy institutions. It takes inspired leadership and committed generous supporters. In Sandra Timmons, A Better Chance has exactly that. Talented and loyal to the cause, Sandra, the President of ABC, helped attract and kept its special guardian angels. At the top of that list the indomitable Oprah Winfrey. Her background overcoming hardships and handicaps enables her to relate to these gifted kids with potential. What attracted Oprah in her decade plus relationship with ABC is her conviction that the wisest philanthropy is when one can teach those in need how to fish. Then they are empowered to make it on their own. An outstanding multiracial Board of Directors rounds up an effective team that keeps ABC growing stronger and younger.
I'll never forget a story told to me by Bernard Beal, the outstandingly successful banker on Wall Street. On a Friday morning going to work in casual attire early in the day, a gentleman of color who recognizes Bernard stops Bernard. "Don't you remember me? We were in the same class in the first couple of grades in school". They embrace and carry on for a few minutes. "I guess you too work on Wall Street, Bernard. Good for you. I had an amazing three-decade career with one of the top firms on the Street. Proud to tell you man, I'm now running their mail room." ABC can make a difference indeed.
I too can relate to the kids at ABC. I came to this country as a 15-year-old who didn't speak a word of English and who only went to school till about the age of 10 or 11. My middle school education was in a hard labor environment under a tyrannical Communist regime in Romania. But then the Philips Exeter Academy, a longtime substantial ABC partner, took a chance on me. They heard about my story of hardship and gave me a break, allowing me to enter their school. That act of compassion by Exeter's Principal, Bill Saltonstall, changed my life. I was able to complete my education at Princeton, earned an MBA at Stanford Business School. In business, I ended up as Chairman, CEO of a marketing-communication company. And I served as a Director of ABC for some twenty years.
So, congratulations on this week's 50th Anniversary ABC. You continue to be an essential force for the good in our communities, in our nation. Still, we also pray for the day when ABC will be only in history books, because its critical services will no longer be needed. Until then, if you believe that real equality of opportunity is vital for America's future, visit ABC at: www.abetterchance.org
---